Ultimate list of the best FREE software!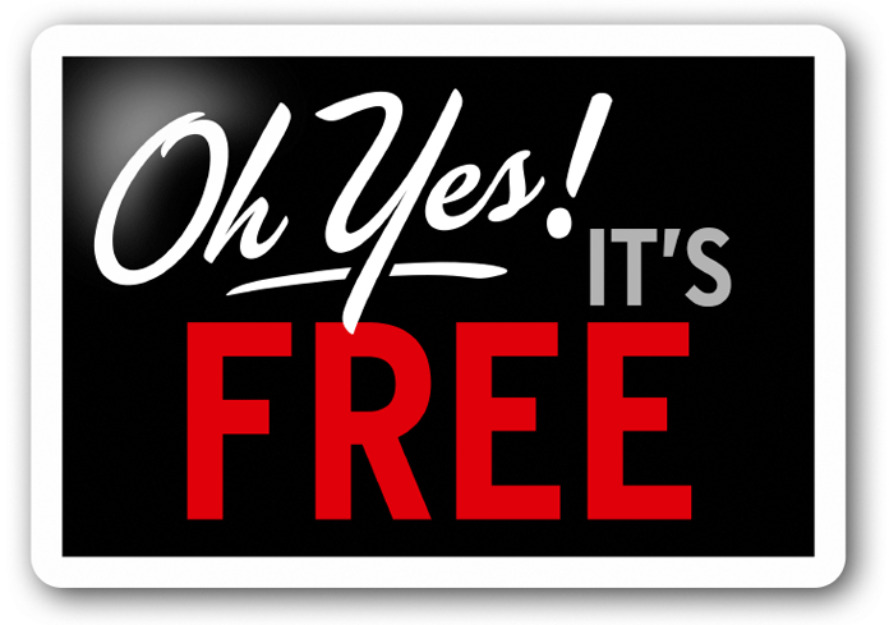 Looking for software but don't want to spend a ton of money (or any)? Here you will find the best free software (many multi-platform) for pretty much every purpose – including some very essential applications that will simplify your life and save you a few bucks.
All of the software listed here is 100% free and incredibly full featured (some even better than paid software). No catch!
Anti-virus

 avast! Free Antivirus – Expect great all-around protection against viruses and trojans. Download

AntiVir Free Version – Lightweight and solid. Good ratings. Worth looking into. Download

 Microsoft Security Essentials – Simple, effective and lightweight protection suite. Download
 AVG Antivirus Free Edition – Not as good as Avast or Avira but with considerably less bloat. The most popular free antivirus. Download

Antirun – Protects your PC by blocking viruses and malware from infected USB thumbsticks and flash drives. Download
Malware Removal

 Malwarebytes' Anti-Malware – Easy-to-use, simple, and very effective anti-malware application. Download

Spybot S&D – Detects and removes spyware. Compliments anti-virus apps. Has a very good reputation. Download

Superantispyware – Lightweight scanner to detect and remove spyware, adware, trojans, and other threats. Download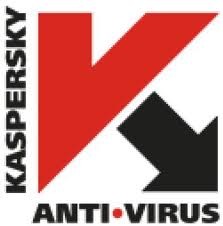 Kaspersky Virus Removal Tool – A free tool for the removal of a variety of different viruses and malware, presented alongside virus-specific tools. Download
Firewall Apps

Comodo Firewall (standalone) – Long been considered one of the best free firewall tools available. Download

ZoneAlarm Free Firewall – Provides the best overall firewall protection for advanced users. Download

Ashampoo FireWall Free – Very easy to use and navigate. For intermediate users. Download
File Recovery

Recuva – Very effective in restoring deleted files. Extremely popular. Download

FreeUndelete – No frills, just focused on the zen of file recovery. Download
Uninstallers

Revo Uninstaller Free – Fast and very effective at uninstalling just about anything. Popular choice for the purpose. Download

IObit Uninstaller – Relatively new application that is gaining popularity. Boasts a bunch of features not found on other uninstallers. Download

Absolute Uninstaller – Less popular than the other two but probably the simplest to use one. Download
Backup Apps

 Mozy – Incredibly smart, highly secure, set-it-and-forget-it backup solution. Backups data to web. Download

Clonezilla – Live CD to completely clone your hard drive. Download

 SyncBack Freeware – Selective synchronization, local and remote backup to an FTP server. Download

 FreeFileSync – Open source folder comparison and sync tool. Optimized for speed and usability. Download

CopyTo Synchronizer – Wide set of options for backing up, updating, and synchronizing files. Download

 DriveImage XML – Easily backup or copy entire disks block-for-block directly to another drive without the need to reboot your computer to run the cloning process. Download

Cobian Backup – A backup program that supports scheduling on both local and networked machines. Download

SugarSync – A multi-platform syncing tool that features 5GB of free space and mobile compatibility. Download

ToolWiz Time Freeze – A tool for creating cloned restore points for testing changes without risking your own system. Download

Todo Backup – Able to backup the entire operating system, program settings, browser data, emails and other data. Download
Also see the Files/Drives section for cloud services that could be useful when backing up.
PC Maintenance

CCleaner – Scores high points all around. The most popular choice at the moment. Download

Soluto – Speed up Windows boot time by removing unnecessary apps from startup. Very effective. Download

Glary Utilities – Includes over 15 useful system maintenance tools. Download

Secunia Personal Software Inspector – A free utility that scans your PC for outdated programs in need of updates. Download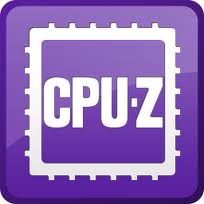 CPU-Z – A simple tool for detecting a huge range of hardware information about your PC and the components inside it. Download
 GPU-Z – Get detailed information about your graphics card including memory type and speed, software versions and temperatures. Download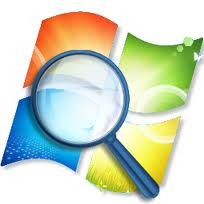 Process Explorer – An advanced version of Windows Task Manager from Microsoft for a more detailed look at what's running on your PC. Download

 WinDirStat – A free tool for visualising your disk space usage. Download

 Speccy – A complete system information tool for your Windows PC, Speccy tells you exactly what hardware you've got under the hood. Download

ToolWiz Care – A complete maintenance program for Windows, with a ton of features for optimizing and cleaning up your PC. Download

 SlimDrivers – SlimDrivers not only detects when a driver needs updating, but also identifies the proper executable for your system and initiates the driver install automatically. – Note: Individual Driver updates are free. The Plus version called DriverUpdate allows for "Download All" and advanced automation functionality. Download
Browsers

Google Chrome – The fastest, minimal design browser (from Google) now with extension support. Growing in popularity extremely fast. Download

Firefox – More than 6,000 add-ons for every possible feature. The most customisable browser to date. Download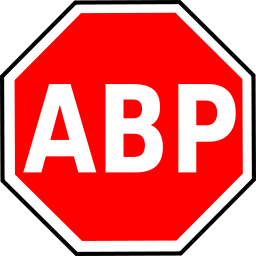 AdBlock Plus – Not a browser, but a very useful add-on for one. Adblock Plus blocks all annoying ads on the web by default: video ads on YouTube, Facebook ads, flashy banners, pop-ups, pop-unders and much more. Download
Communication

Skype – The most popular cross-platform VoIP application. Must-have for everyone online. Download

 Pidgin – Easy-to-use, cross-platform, multi-protocol chat client. Supports all major chat programs. Download

Digsby – An alternative multi-protocol instant messaging app. Cross-platform. Extremely popular. Download

Trillian Astra – Popular multi-protocol instant messaging client. Download

Raptr – A social network and messaging service for gamers to keep in touch. Download

 Google+ Hangouts – Google's standalone Hangouts client for Windows is a simple yet effective tool. (Replaced GTalk) Download

 TeamSpeak – Built with the gamer in mind, TeamSpeak is a popular VoIP solution that works across a range of desktop and mobile devices. It also provides the option to run your own VOIP chat server from your PC. Download

 Mumble – Intended for use with your favorite multi-player game, Mumble is a great open source cross-platform low-latency VoIP client. Download

 Dolby Axon  – A free VoIP program for gamers from Dolby, allowing for a unique surround-sound setup – a must try! Download

 Free Video Call Recorder for Skype – Just like the name says a free tool for recording video and audio conversations on Skype, Windows 8 ready. Download
Picture/Image Tools

 IrfanView – The Swiss Army knife of image viewers/editors. Extremely popular. Download

Google Picasa – Powerful photo manager software from Google. Includes 1-click photo retouching features. Easy online photo sharing. Download

GIMP – Very capable graphic editor with Photoshop-like features. Often labeled as free Photoshop alternative. Download

XnConvert – Easily batch convert, resize and apply effects to images with this open source software. Download

 Zoner Photo Studio Free – Tweak, fix, manage and share your precious memories with Zoner, software that rivals some paid software. Download
Audio Tools

foobar2000 – Advanced audio player for Windows with highly customizable user interface. Download

Songbird – A popular music player based on Mozilla's code. Includes some really useful plugins. Download

Audacity – Very popular open source software for recording and editing audio tracks and sounds. Download

iTunes – Music player and video library organizer. Home to the iTunes Store. Download

MediaMonkey – Full-featured music player and music collection organizer – a great alternative to iTunes. Download

Winamp – Well-known, lightweight, small-footprint media player. Download

 TagScanner – A multi-function program for organizing and managing your music collection. Download

 AIMP – Another full-featured audio player expandable with skins and plugins. Download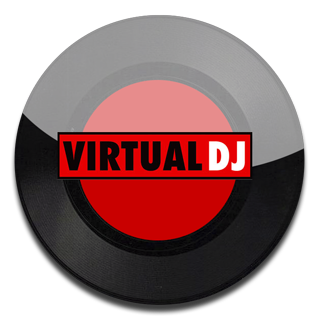 VirtualDJ – Designed for home DJs, VirtualDJ Home includes nearly all the features of VirtualDJ Pro, with only a few limitations (not being able to use DJ hardware like mixers and turntables for example) Download
Video Tools

VLC Media Player  – Extremely popular cross-platform video player that can play almost any video file. Highly recommended. Download

 Handbrake – Open source, cross-platform, video converter that can convert video files between many video formats. Download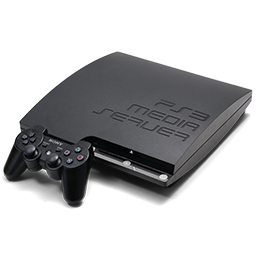 PS3 Media Server – A DLNA-compliant UPnP Media Server originally written to support streaming media the PlayStation 3 but now supports a wide variety of devices. Download

 VirtualDub – Open-source and portable video editor. Download

Media Player Classic – Replica of Windows Media Player. Includes only the most basic controls but can play pretty much any video. Download

Freemake – Free video converter & DVD burner that's easy to use. Download

 Format Factory – Multifunctional audi and video converter. Supports MP4, AVI, WMV, FLV, SWF, RMVB and lots more. Download

CamStudio – A high quality freeware screen capture utility with support for lossless video output. Download

 XBMC – A powerful, open source media center app that rocks. Download

Plex  – A great looking media center solution that also works remotely and with mobile devices. Download

UMPlayer – A light video player with some great features and over 270 in-built codecs. Download

Freemake Video Converter – Convert over 200 filetypes to formats that work on a plethora of mobile, media and gaming devices and the web via Flash and HTML5. Download

 Video Codecs – These applications enable you to play all popular formats of video on your PC. They are sorted by operating system:

 Adobe Flash Player – We all know Flash Player, well here it is. This plugin allows video playback on web pages with Flash formatted video. Download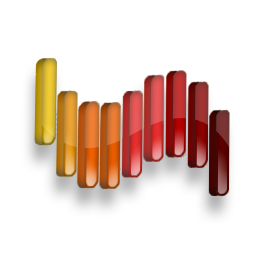 Adobe Shockwave – Displays Web content that has been created by Adobe Director – including  3D games and entertainment, interactive product demonstrations, and online learning applications. Download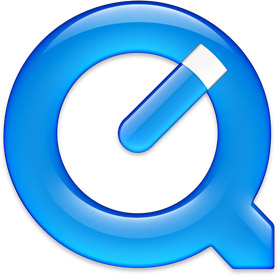 Apple QuickTime – Media player with primary support for Quicktime .mov format playback. Download
Files and Drives

FileMenu Tools – Customize the right-click context menu of Windows Explorer. Adds lots of useful functions and utilities. Download

FreeCommander – Free file browser and Windows Explorer replacement. Two-pane browsing, secure file deletion and more. Download

EASEUS Partition Master – All-in-one, easy to use disk partition manager. Create, resize and merge partitions. Download

 Unlocker – Can't delete a folder or a file? Getting an error that it's being used by another program? Unlocker can easily delete it. Download

 TreeSize Free – Shows you where your precious hard drive space has gone to. Easily view how much space is being used by each folder. Download

Free Opener – An easy way to quickly open over 80 types of file types using one tiny program. Download

SyncToy – Free application that synchronizes files and folders between locations. Download

 Filezilla – A free, lightweight and robust FTP client for transferring files to and from the web. Download

 MultiCommander – A feature-packed alternative file manager to Windows Explorer that uses a dual-panel layout. Download

Google Drive – The evolution of Google Docs keeps your documents synced between the cloud and your PC. Download

Skydrive – Microsoft's cloud storage solution comes with 7GB of space for storing documents and images. Download

Dropbox – Must-have for everyone. Sync folder with docs and files to web or other PCs / Macs. Share documents and other files. Download

 Box – Get 5 GB free and organize all your files into folders, store all kinds of files online, then arrange them into folders just like on your desktop. Download

 LogMeIn Cubby – 5GB free cloud storage with an interface that provides a few business inspired file management services. Download
Documents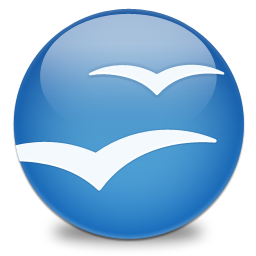 Apache OpenOffice – The leading open-source office software suite for word processing, spreadsheets, presentations, graphics, databases and more. Download

LibreOffice – Microsoft Office alternative. Open source professional productivity and office suite. Download

Notepad++ – Popular open source text editor. Favored by many, including programmers. Download

FoxIt Reader – Really light alternative to Adobe Reader. Open PDF files. Download

doPDF – Easily convert documents and pictures to PDF files from any Windows program with two clicks. Download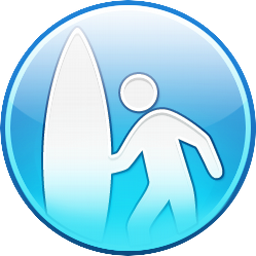 PrimoPDF – Convert almost any kind of file into a 100% industry-standard PDF file with one click. Download

Nitro PDF Reader – Read PDFs, create PDFs. Extract content, annotate and fill PDF forms. Download

VIM Text Editor – Highly configurable text editor. Download

 PDFsam – Easily split and merge PDF files. Download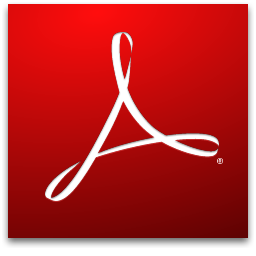 Adobe Reader – Use Adobe Reader to view, search, digitally sign, verify, print, and collaborate on Adobe PDF files. Download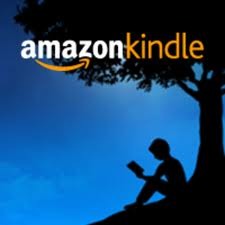 Kindle – Amazon's Kindle app lets you read and manage your eBook collection from your Windows PC. Download
Productivity

Rainlendar – Very easy to use and lightweight calendar for your Windows desktop. Download

Evernote – Save your ideas on the go and instantly take notes. Access notes from anywhere. Highly recommended! Download

 Launchy – A powerful keystroke based program launcher that lets you open program and files really quickly. Download

 Send to Toys – Enhances the right-click 'Send To' system menu. Personalize and configure the Send To menu content. Download

 ClipX – Tiny, free clipboard history manager. Access up to 1024 items in your clipboard's history. Download

 Wunderlist – A multi-platform list syncing app for keeping track of your todo lists from any device. Download
Archive Managers

 7-zip – Takes care of most of your archive extracting/compression needs. Supports ZIP, RAR and many others formats. Pretty much all you'll ever need for this purpose.  Download
Optical & Disc Image Tools

ImgBurn – CD/DVD/HD-DVD/Blu-ray burning tool. Also, lets you easily create image files from CDs and DVDs. Download

CDBurnerXP – The most popular free alternative to Nero Burning ROM. Burn CDs, DVDs, Blu-Ray and HD-DVDs. Download

bitRipper – Back-up your DVDs as AVI files or MPEG to your hard drive. Excellent backup tool for DVDs. Download

CDex – Open-source digital audio CD extractor. Saves CD tracks as MP3′s. Download

Virtual CloneDrive – Mount a virtual drive to open and playback ISO image files (CD/DVD images). Download

DVDShrink – The easiest and one of the better free DVD ripping and backup tools. Download

Exact Audio Copy – The most accurate and error-free audio CD extractor. Can extract MP3s from a CD. Download

 DVD Flick – Easy-to-use DVD creation software. Allows adding subtitles and making DVD menus as well. Download

WinCDEmu – Mount ISO, CUE, NRG, MDS/MDF, CCD, IMG images by simply clicking on them in Windows Explorer. Download

DVDFab HD Decrypter – One of the only free tools that supports the decrypting of Blu-Ray discs. Download

 DaemonTools Lite – Lightweight and free disk virtualization software for installing virtual drives and mounting disk images. Download
Note: All applications listed in this section are for DVD and CD backup purposes ONLY.
Others

 LastPass – Secure plugin to store and synchronize login passwords across browsers. Comes with auto-login and form filler. Download

 TrueCrypt – Free open-source, cross-platform disk and data encryption tool. Encrypt and hide sensitive files. Download

TeamViewer – Request remote technical assistance. Connect to remote computer. Zero setup required. Download

 PortableApps Suite – A collection of useful portable apps that can be stored on USB stick. Carry the apps with you wherever you go on a thumbdrive. Download

KeePass – Free, open source, lightweight and easy-to-use password manager. Download

 XAMPP – Easy to install Apache distribution with MySQL, PHP and Perl. No manual setup required! Download

 Calibre – Free open source eBook management software with support for conversion and syncing. Download

Rainmeter – A desktop customization tool with support for functional skins. Download

Rocketdock – An elegant dock solution for Windows with support for add-ons. Download

 VirtualBox – Free virtualization software for creating and running virtual machines. Download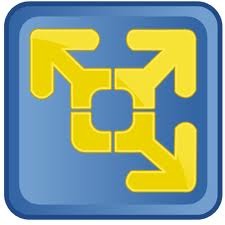 VMWare Player – Run virtual PCs with ease using VMWare Player, simple virtualization software that is free for personal use. Download

f.lux – This small program adapts your PC's display to the time of day in order to reduce eye strain and fatigue. Download

 Classic Shell – Upgraded to Windows 8 but missing the Start Menu? Classic Shell is the freeware software you've been looking for. Download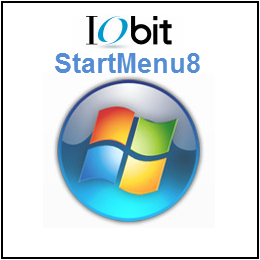 IOBit Start Menu 8 – This smart tool brings back both the start button and Windows Start Menu, and offers the option to skip Metro start page, allowing users who only work on desktop to boot to Windows 8 desktop directly. Download

 ObjectDock – Like the Mac OS X dock but using Windows? ObjectDock is free for personal use. Download

SpeedFan – A free utility for checking the speed of fans, as well as system temperatures. Download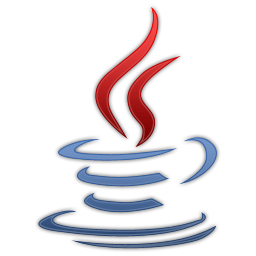 Java – Allows you to play online games, chat with people around the world, calculate your mortgage interest, and view images in 3D, just to name a few. It's also integral to the intranet applications and other e-business solutions that are the foundation of corporate computing. Download
Disclaimer: All applications and links listed here were thoroughly reviewed. Appel Technology Solutions is not responsible for any damage and/or data loss that might result from use of any of the above mentioned applications.
Did I miss something? This definitely isn't everything out there – leave your suggestions in the comments!